This course offers some basic concepts to help better define the meaning and financial relevance of environmental, social, and governance (ESG) issues, including the rationale behind the inception of ESG investing, as well as how this discipline has developed.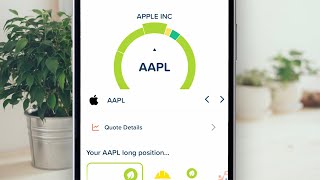 The IMPACT App enables you to choose key IMPACT values that you determine to be the most important and then scrutinize your portfolio according to those values. There are over a dozen criteria for you to choose from, letting you determine whether they are important or very important to your lifestyle. In turn, our alignment program then runs your portfolio against those selected values enabling you to determine if your current investments match those chosen values.
The Option Wizard available in the IBKR IMPACT mobile app presents some standard strategies that are appropriate given the investor's projections and allows access to over 30 market centers to trade options.
This lesson is an overview of what to expect from the ESG Investing introductory course.
This lesson describes the inception and development of ESG investing.
This lesson offers some ESG Investing strategies to consider when conducting fundamental analysis.
This lesson illustrates how various market sectors have been impacted amid growing attention to ESG, including forestry, energy, transportation, and healthcare.
This lesson details certain types of ESG-focused financial products, including green bonds, social bonds, and exchange-traded funds (ETFs).
This lesson explores the role of Big Data in augmenting traditional fundamental analyses, as well as some of the tools offered by IBKR that support socially responsible investing.
This lesson explains how companies may be held accountable for certain deceptive business practices, including green washing, social washing, and pink washing.