This series of lessons will help deepen your understanding of options and discuss the many available TWS tools investors can use to analyze the market before making a trade. Each lesson focuses on a single tool or approach to a valuable concept about the options market.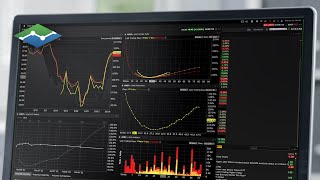 Interactive Brokers Trader Workstation includes several option trading and analysis tools that are free of charge for our clients. This introduction will discuss the option tools that will be covered in the course.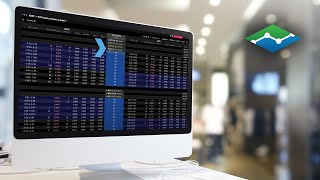 Use the Option Chain window to quickly view and monitor option prices and Greek variables through time. Click a single bid or ask price to rapidly load an option to the Order Entry panel. Use the Option Chain window to add multiple single option legs to a Watchlist.
The Strategy Builder window can be used to monitor chains of options but can serve as an area to quickly build simple or complex combos. Build simple and complex option combos including buy Writes and Covered Calls. Select from the inbuilt list of strategies to quickly populate the embedded Order Entry panel with popular combinations.
Estimate the profit and loss of any single-leg or multi-legged options combination on any date through expiration. You can also determine Greek values across both price and time and view associated breakeven values to evaluate potential trades.
Use the IBKR Probability Lab to analyze the market's probability distribution, which shows what the market believes are the chances that certain outcomes will occur. This tool can be used to locate potentially profitable trading strategies for stocks and options in the event that your view on a stock is different from that of the market. This lesson will explain how to navigate and utilize the Probability Lab.
Use the Option Strategy Lab to find and evaluate option strategies that offer potentially profitable returns in the event that your price and volatility estimates align with current market events.
Learn how to access the TWS Layout Library Option Trading page and review the following option tools: Option Chains, Strategy Builder and the Implied Volatility Viewer.
In this lesson we will go over the Trader Workstation Volatility Lab tools to analyze volatility and how to enter an order using order types designed to trade options according to volatility levels.
Many traders like to watch for changes in implied volatility, option volume or open interest to gauge prospects for stock prices.
In this lesson we'll discuss the TWS Write Options tool which may be used to sell calls against long stock positions and sell puts against your short stock positions. We'll explore the Rollover Options tool to roll over options that are about to expire to a similar option with a later expiration date.
The Interactive Brokers (IBKR) OptionTrader is a robust tool on the Trader Workstation (TWS) that allows the investor to trade single and multi-leg options. The screen consists of a tool bar, toggle set, and five panels.